List of companies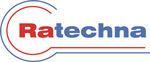 Ratechna, UAB
Sporto g. 11 (Žirmūnai), 09200 Vilnius

(+370) 65576555
www.ratechna.lt
Email
Ratechna, UAB
"Ratechna, JSC" is a authorised distributor of Finder relays' manufacturer for Baltic countries. Finder is well known for wide range of PCB,
miniature, power and slim relays, but there are other products such as fans, heaters and thermostates for microclimate control in electrical panels, electricity meters with protocols. Finder manufactures relays for photovoltaic and railway applications as well. All Finder prducts are well know and high quality.
Our company's main profile – distribution of automation and electronic components e.g. electricity meters, current transformers, current and voltage sensors, variuos sensors: temperature, humidity, pressure, flow, water leackage; PCB terminal blocks, markers for wires, cables, ducts,, LED signal lamps, push buttons, switches.
Flexibility, focus on customer and optimal solutions – our main goals, we work for You!
more...
Search words
Finder
,
relay
,
relays
,
light
,
time
,
timer
,
switch
,
power
,
miniature
,
PCB, dimmer, electronic, impulse, step, mechanical, modular, bluetooth, level, monitoring, movement, SSR, socket, sockets, control, supply, fan, heater, thermostate, interface, industrial, EMR, surge, protection, plug-in, staircase, monostable Automation, electronic, components, LED, indicators, lamps, push, button Electricity, meter, meters, current, transformer, split, core, split-core, Modbus, M-bus, gateway, sensor, program, software, read-out Terminal, block, euroclamp Sensor, temeprature, humidity, pressure, flow, outside, rain, water, wind, leakage, room, PT100, PT1000, controller Partex, marking.
more...
TradeMarks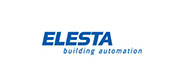 Photos